Meetings & Events
Modern Atlanta Meeting Space
With more than 31,000 square feet of state-of-the-art multi-function space accommodating up to 1,100 guests, the InterContinental Atlanta Buckhead delivers flawlessly executed meetings layered with modern Southern hospitality.

Contact: 404-946-9119

Banquet Menu Submit RFP 
Meeting Services & Amenities
Indoor and outdoor event space
High-speed Wi-Fi
Professional catering and customized menus
Dedicated Kosher kitchen
Group meeting and event packages
Advanced audio/visual equipment
Exhibit booths
Portable dance floors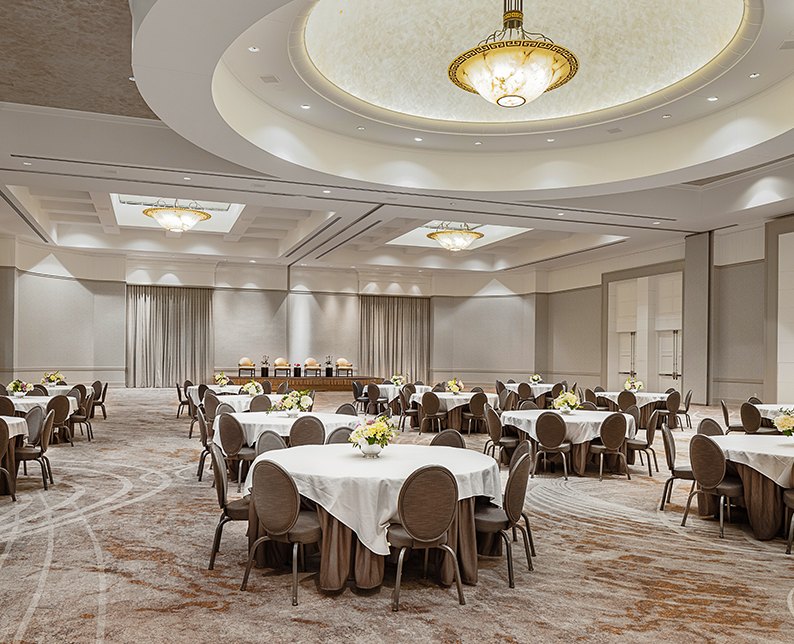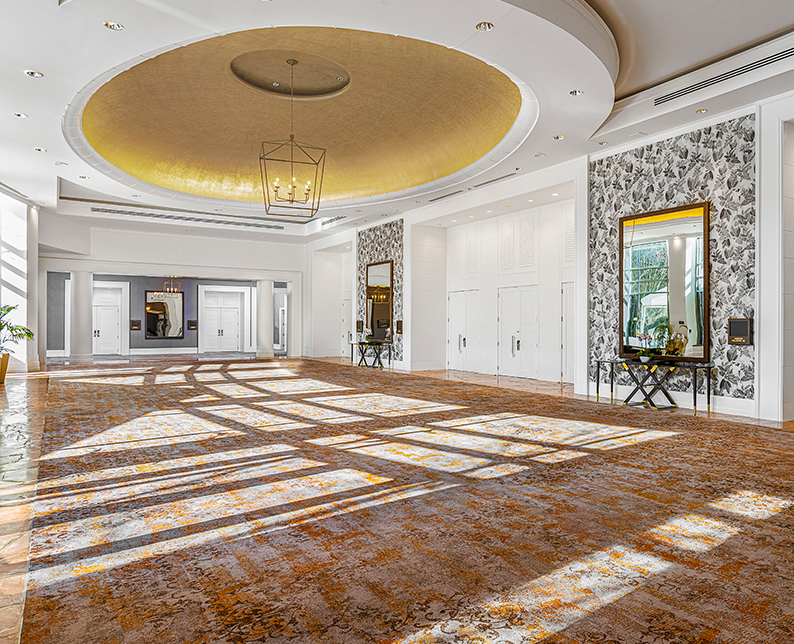 Windsor Ballroom
12,000 sq ft
up to 1,500 guests
Located on the lobby level, the Windsor Ballroom is ideal for larger groups and can be partitioned into 5 smaller groups for break-out meetings. Highlights include exceptionally high ceilings, lavish décor, and the option to host a pre- or post-gathering outdoors in the 25,000-square-foot Windsor Garden.
View Social Distance Floor Plan
Take
a Tour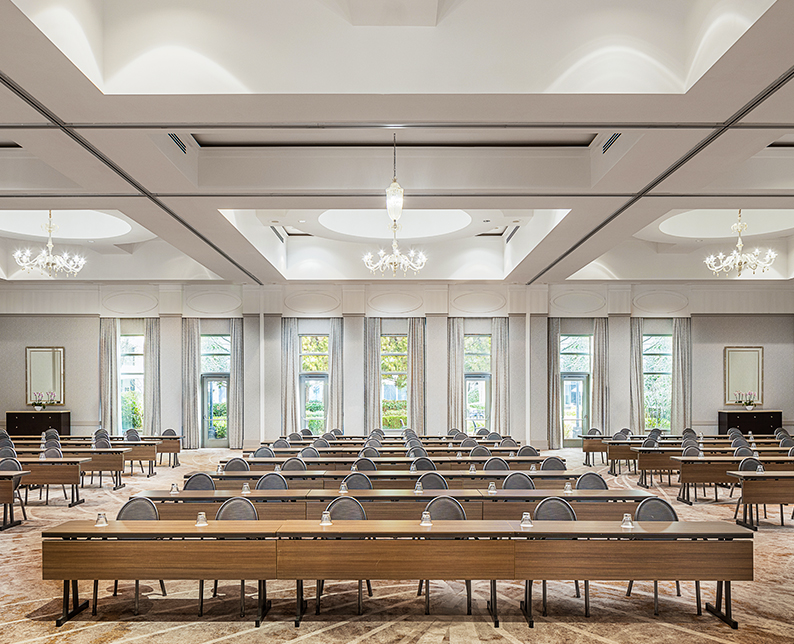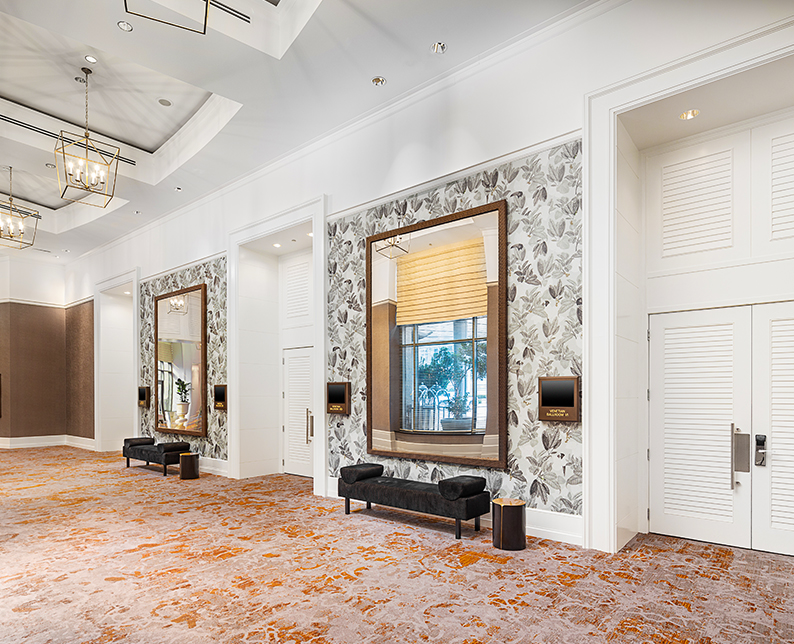 Venetian Ballroom
6,100 sq ft
up to 600 guests
One of Atlanta's most extravagant event spaces, the Venetian Ballroom can be divided into six separate rooms for smaller events. Highlights of this lobby level space include sparkling Venetian crystal chandeliers, elegant décor, and access to the lush Windsor Garden.
View Social Distance Floor Plan
Take
a Tour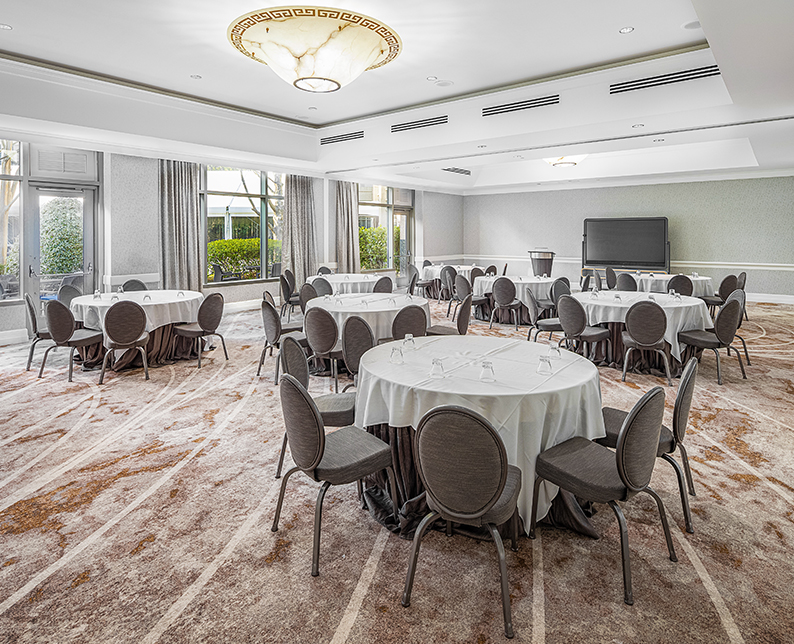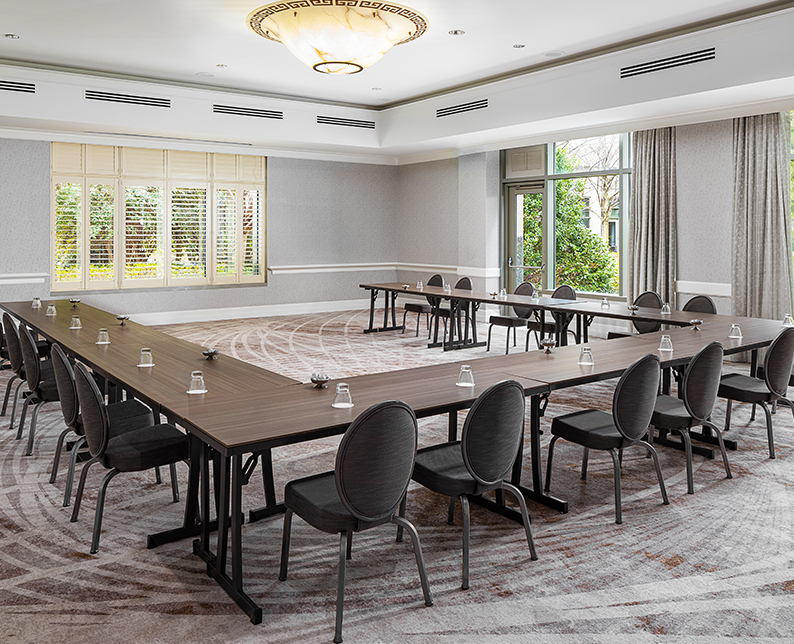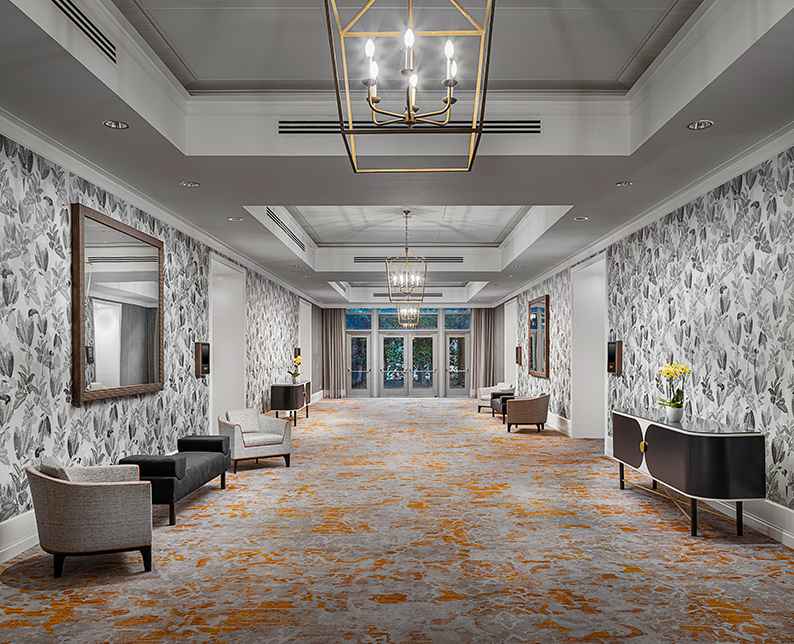 Hope Room
2,675 sq ft
up to 270 guests
Named in honor of Lugenia and John Hope, social reformers who positively impacted Atlanta in the early 1900s, the Hope Room offers panoramic views of the Windsor Garden. This room is divisible into three sections and has a drop-down AV screen. The adjacent Hope Terrace is a picture-perfect option for outdoor receptions and dining.
Take
a Tour
Trippe Room
2,565 sq ft
up to 250 guests
Divisible into three sections, the Trippe Room is perfect for mid-sized groups. This room, named to honor InterContinental Hotel Group founder Juan Trippe, has two drop-down AV screens.
Take
a Tour
Park Lane
1,073 sq ft
up to 49 guests
Named after the InterContinental Park Lane in London, the Park Lane is ideal for small groups. Highlights include an 86-inch Weframe hybrid meeting screen to connect with remote attendees (available upon request).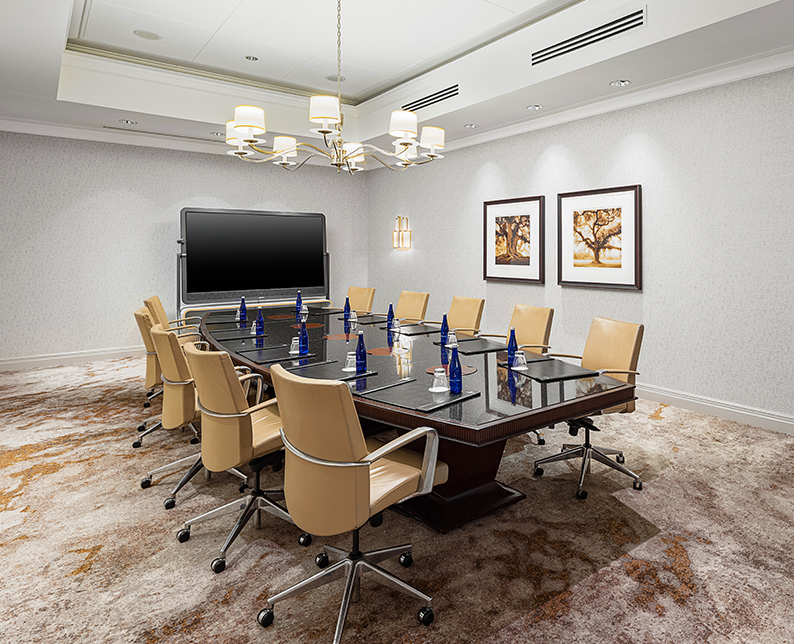 Willard and Barclay Boardrooms
The ideal space for smaller meetings and intimate conferences, our Willard and Barclay boardrooms feature all of the services and conveniences of a corporate office, including marble conference tables, leather executive chairs, Wi-Fi, and professional catering.
Take
a Tour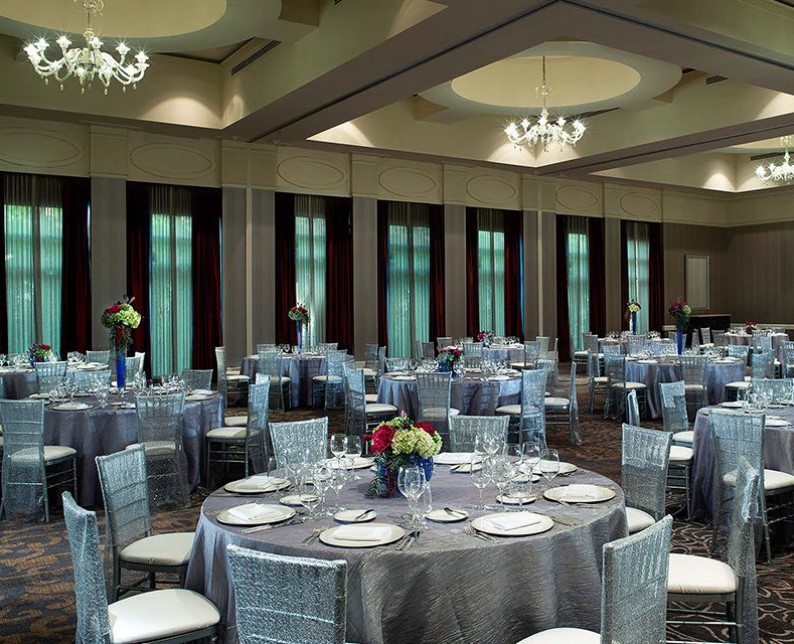 Equipment & Services
Projectors (35mm, digital, LCD and overhead)
Televisions (LCD and plasma)
DVD players
Cable modem, modem lines
Lectern/podium
Microphone
Portable PA system
Walkie talkies or radios
Stage lights
Stages and platforms
Portable wall rooms and dance floors
Whiteboards
Flip charts, writing pads, pens and markers
Bulletin boards