Skip to Content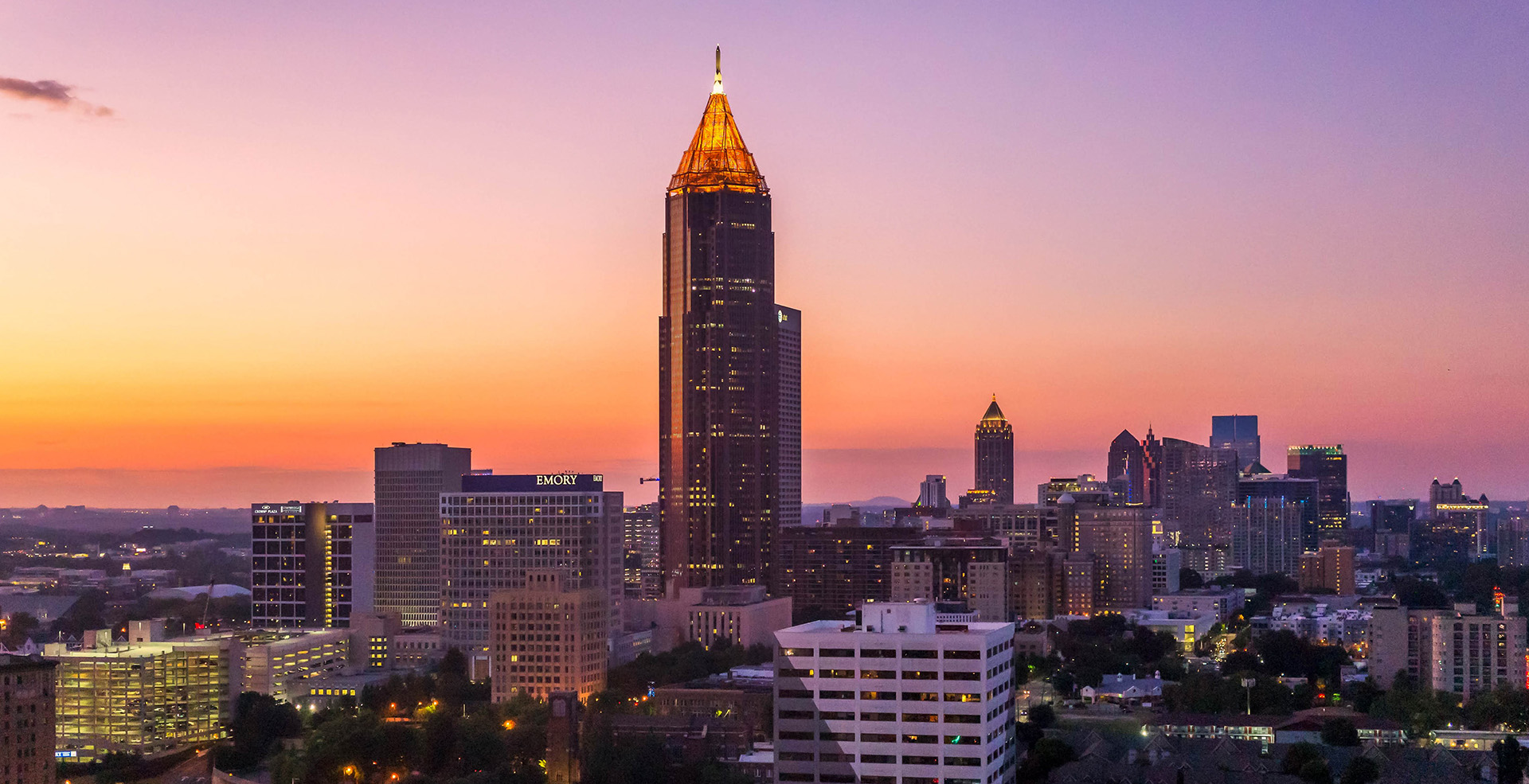 Daily
The Winter Chalet
Consider this your cordial invitation to join us at our Winter Chalet this season. You can experience our larger-than-life, limited-time, ultimate winter retreat. We've partnered with world-renowned interior designer, @coreydamenjenkins, and grammy-award winning artist, @marrenmorris, to deliver a one-of-a-kind chalet experience within our walls. Inspired by a day on the slopes, the experience will include our delicious winter-inspired cocktails and small bites by The Americano.
Every Sunday
Sunday Brunch
Savor and unforgettable brunch with live music! Join us for house-made favorites like Steak & Eggs, Wagyu Beef Cheek Hash and Pasta al Pomodoro alongside expertly crafted cocktails. Brunch is served every Sunday 11:30am-2:30pm. OpenTable reservations are highly recommended.
Daily
Moët & Hennessy Pop-Up Bar
Relax in the ambience of The Great Hall with the exquisite flavors of our handcrafted seasonal beverages and savor the artistry of specialty small bites from The Americano.
Sunday-Thursday from 4-8pm. Friday-Saturday from 4-9pm. Live music on Thursday, Friday and Saturday 5-8pm.
MONDAY - THURSDAY
Happy Hour At The Americano Bar
Not just any Happy Hour, enjoy specially priced curated cocktails, select wines and an irresistible menu from 4-6pm, Monday through Thursday.
DECEMBER
Holiday Parties
Looking for Buckhead's most sparkling space for your corporate holiday party? We're decking the halls to make your party planning easier and more beautiful than ever. Contact us to get started.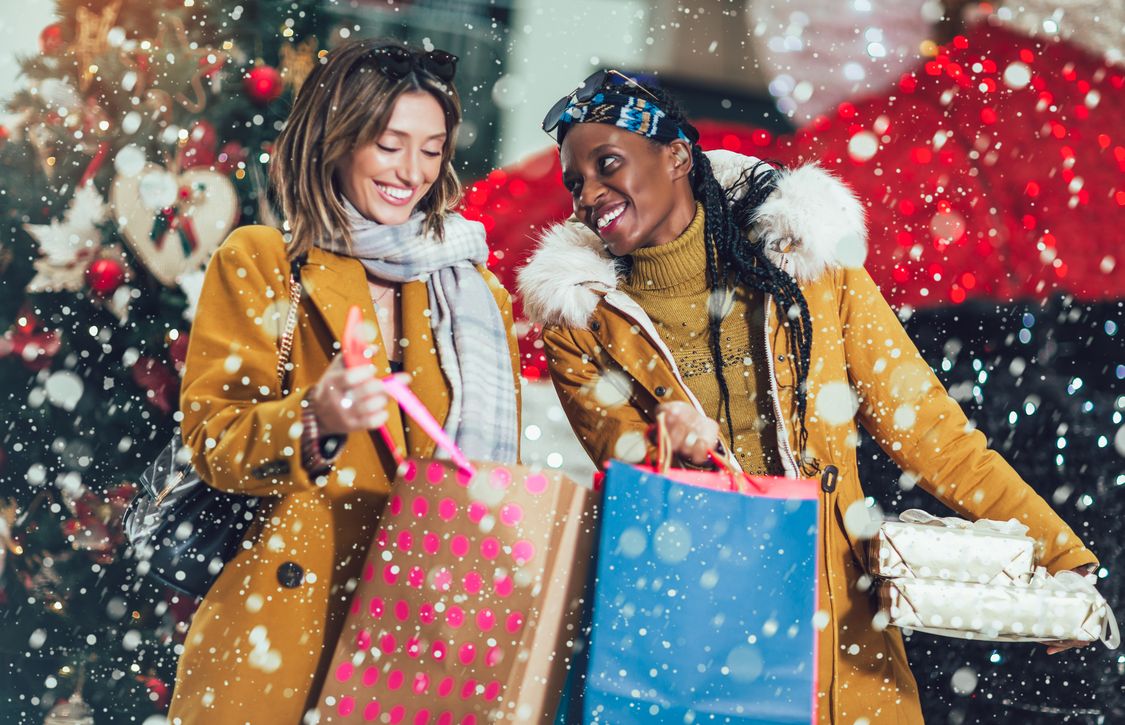 THROUGH DECEMBER
Holiday Shopping Experience
What better way to cozy up this season than with a special Holiday Shopping Experience? It starts at our hot chocolate and eggnog bar (available throughout the holidays), then moves to Phipps Plaza or Buckhead Village for a day of shopping, and concludes with dinner at The Americano. With an overnight stay, shopping becomes a fun-filled holiday experience. Contact us for details and reserve your table at The Americano at OpenTable.
December 3rd, 2023
Family Brunch with Santa
From the enchanting presence of Santa himself to cookie decorating, a heartwarming holiday movie, and the delightful aroma of hot chocolate and freshly baked doughnuts, we're igniting the holiday season with quality family time and a

brunch buffet.

Two seatings available at 11am and 1pm. For more information and to reserve your table, please Book Here.
December 25th, 2023
Christmas Day Dinner
Prepare to embark on a culinary journey with a Christmas dinner experience that is truly exceptional. While dining, enjoy the sounds of the Dan Coy Trio. Reserve at OpenTable.
December 31st, 2023
New Year's Eve at The Americano
Celebrate the arrival of 2024 with a remarkable dining experience accompanied by the captivating sounds of Melvin Miller. Choose from two available seatings to make this New Year's Eve truly unforgettable.
Reserve at
OpenTable
.
December 31st, 2023
New Year's Eve Celebration Featuring Rupert's Orchestra
Join us for An Iconic Journey Through Place and Time featuring Rupert's Orchestra. Engage in a remarkable journey as we transport you to three legendary New Year's Eve destinations: London, Paris, and New York. This whimsical night features cocktail and canapés in London, an elegant dinner in Paris, and a grand finale with champagne and delectable desserts in the heart of New York City at Times Square. Book here.
Make it even more special by booking an overnight stay and enjoying a New Year's Day brunch at The Americano. Reservations for brunch can be made at OpenTable.
Learn more about the event here.
December 31st, 2023
Take An Elevator Home On New Year's Eve
Enhance your New Year's Eve experience with a seamless elevator ride to your room by selecting one of our overnight packages featuring
festive New Year's Eve amenities.

Learn more

here.
January 1st, 2024
New Year's Day Brunch
Join us for The Grand Finale: New Year's Day Brunch at The Americano. The perfect way to kick off the new year and reminisce about the previous evening's revelry, this very special brunch pairs unforgettable flavors with live music by Melvin Miller. Book on OpenTable.
July 4, 2024
2024 Atlanta Journal Constitution Peachtree Road Race
In 2024, this iconic 10K race will once again grace the streets of Atlanta, drawing thousands of runners and spectators for a beloved Independence Day tradition.
DATE TBD
2024 Atlanta Jazz Festival
The 2024 Atlanta Jazz Festival continues its legacy as a premier event in the jazz calendar, showcasing an array of talented artists and captivating audiences with soulful performances.
April 25 - May 5, 2024
48th Annual Atlanta Film Festival
The Atlanta Film Festival showcases groundbreaking films and provides a platform for emerging filmmakers to present their unique stories to a diverse audience.
DATE TBD
Bodacious Blooms Festival Buckhead
Set in the heart of Buckhead, Atlanta, the Bodacious Blooms Festival is a vibrant celebration of florals, where attendees can immerse themselves in a myriad of colorful blossoms and botanic-inspired activities.
DATE TBD
Livable Buckhead 5k Flower Run
Combining fitness with floral fun, the Buckhead Livable Buckhead 5k Flower Run invites participants to race through scenic routes adorned with flowers, promoting a healthy lifestyle within the community.
DATE TBD
Flower Arrangement Class
This hands-on class in Buckhead offers enthusiasts a chance to dive into the art of floral design, teaching techniques to create stunning bouquets and centerpieces under expert guidance.
DATE TBD
Village Flower Fete Cocktail Party
An elegant evening in Buckhead Village, the Flower Fetè Cocktail Party blends the allure of blossoming florals with sophisticated beverages, making for a memorable night of socializing and botanical beauty.
DATE TBD
The Remix Group Art Show
Hosted in Buckhead, The Remix Group Art Show presents a curated collection of contemporary artworks, offering art aficionados an opportunity to explore diverse styles and innovative creations by talented artists.
Major League Sporting Events
Atlanta hosts numerous high-profile sporting events across various leagues, showcasing top-tier talent and thrilling fans in a city renowned for its sports culture.
August 23 - 27, 2023
PGA Tour Championship
The PGA Tour Championship in Atlanta is a pinnacle golf event, where the sport's elite players compete at the historic East Lake Golf Club for the coveted title.
August 19 - 20, 2023
The Piedmont Park Arts Festival
Taking place in Atlanta's beloved Piedmont Park, this festival celebrates visual arts and crafts, bringing together artists, enthusiasts, and the community for a vibrant display of creativity.